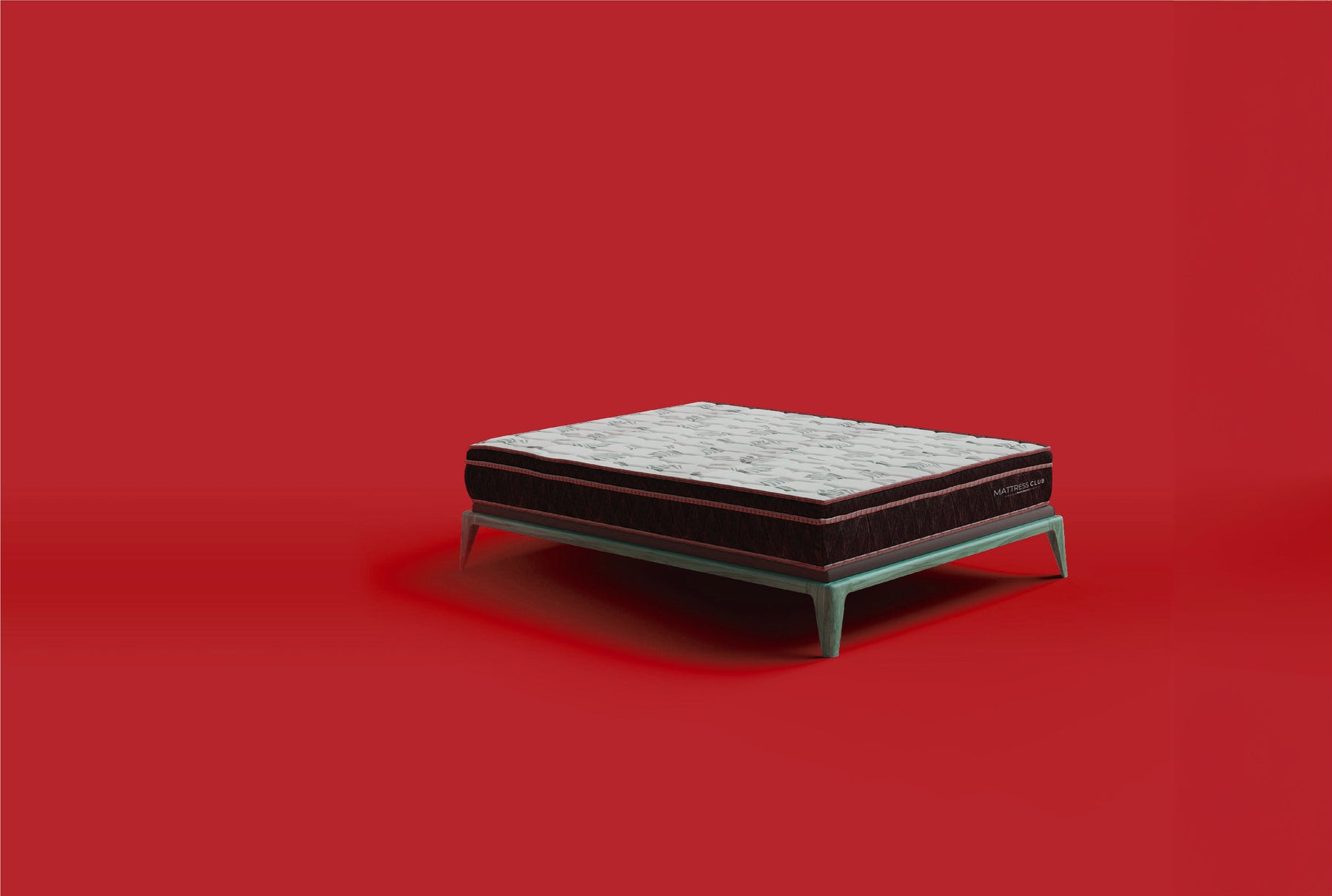 Top 5 Mattresses for You Based on Your Sleeping Position & Body Weight
A good night's sleep is essential for overall health and well-being. And the right mattress plays a crucial role in ensuring you get the rest you need. But finding the perfect mattress can be a daunting task, especially when considering your sleeping position and body weight. Are you a side sleeper, back sleeper, stomach sleeper, or perhaps a combination of these? Do you fall into the lightweight, medium weight or heavyweight category?
To help you make an informed decision, we've curated a list of the top 5 mattresses tailored to your unique needs.
Let's dive into the world of mattresses that cater to your specific requirements:
1. Natural Latex Mattress :

For those who prefer to sleep on their side and have a lighter frame, the Natural Latex Mattress is a dream come true. This mattress combines luxurious comfort with an eco-friendly approach, making it an ideal pick for your specific needs.

It is expertly designed to provide excellent contouring, ensuring that your body is perfectly aligned when you sleep on your side. The 2-inch layer of 65D cloud natural latex and 4-inch layer of 80D natural latex foam adapt to your body's unique shape, reducing pressure points.

2. Backmate Plus Mattress:

If you're someone who finds solace in the gentle embrace of back sleeping, the Backmate Plus mattress is designed with your needs in mind. It's not just a mattress; it's a game-changer for those who prefer resting on their backs.

Complete Body Support: With a signature Euro Top finish, it also ensures improved longevity and comfort, catering specifically to your back.
Pressure Point Relief: The mattress is engineered to provide personalized support to all your pressure points, alleviating any discomfort you might feel.

3. Aerocool Mattress:

For those with a medium-weight build, the Aerocool Mattress offers an optimal solution, combining airflow, support and luxury cushioning for a restful night's sleep.
Why It's Perfect for Medium-Weight Sleepers:
Enhanced Airflow:

The Aerocool Mattress utilizes advanced technology to ensure that airflow is maximized while providing the utmost support.




Luxury Cushioning:

Provides the perfect balance between softness and support, making it a fantastic choice for those with a medium-weight physique.




Optimum Firmness:

The specially designed support foam beneath the latex layer offers just the right level of firmness and support for your body frame and spine.
With its open-cell design, the natural latex layers in the Aerocool Mattress keep heat from being trapped, guaranteeing a peaceful and comfortable night's sleep for medium-weight individuals.

4. Bounce Euro Top Mattress

For those who switch sleeping positions during the night, the Bounce Euro Top mattress is your dream come true. It offers luxurious comfort combined with the versatility you need to make every sleeping position your best one.

Why It's Perfect for Combination Sleepers:
Contoured Support: The Euro Top design ensures that you receive contoured support, which is essential when you move from back to side or even to stomach sleeping. It's firm in the middle to support your back and softer at the head and heel for aches-free nights.
Pressure Relief: Bounce Euro Top features pressure-relieving memory foam, which adapts to your body's changing posture, offering relief no matter how you sleep.
Even Spine Alignment: The carbon-tempered steel pocket coils provide superior support and heat-treated pressure relief, ensuring that your spine remains perfectly aligned regardless of your sleep positions.

5. Classic Mattress:

If you're on the heavier side and looking for a mattress that combines sturdy support and lavish comfort, the Classic Mattress is tailored to meet your specific needs. This mattress provides the perfect blend of resilience and relaxation for a restful night's sleep.
Why It's an Ideal Choice for Heavyweight Sleepers:
Durability

: The Classic Mattress combines super strong coir and soft natural latex foam, creating a robust foundation that can withstand the demands of heavier body weights.




Ample Orthopaedic Support

: Heavyweight individuals often require extra support to maintain proper spinal alignment. The 100D Natural coir support layer, combined with the 2-inch layer of 65D Natural Latex foam, ensures you receive the orthopaedic support your body needs.




Luxurious Comfort

: While support is vital, comfort is equally essential. 
With its premium stretch-knit cover infused with Tencel© for temperature regulation, the Classic Mattress keeps you cool and comfortable as you rest.



Choosing the right mattress is a decision that can significantly impact the quality of your sleep and, by extension, your overall well-being. We've explored five exceptional mattresses, each designed to cater to unique sleeping positions and body weights. Whether you're a side sleeper, back sleeper, stomach sleeper, or a combination of these, and whether you're lightweight or heavyweight, there's a perfect mattress waiting for you. The key is to invest in a mattress that offers not only comfort but also tailored support, making every night's sleep a rejuvenating experience. So, take your time, consider your needs and rest easy on the mattress that suits you best. Sweet dreams await!